09/08/2021 10:00 AM Central
Amanda Ignot
Achievment, Being You, Belief, Big Dreams, Blueprint to Success, Childbirth, Doula, Dreams, Dreams do come true, Fertility, Growth, Mindset, OB Care, Vision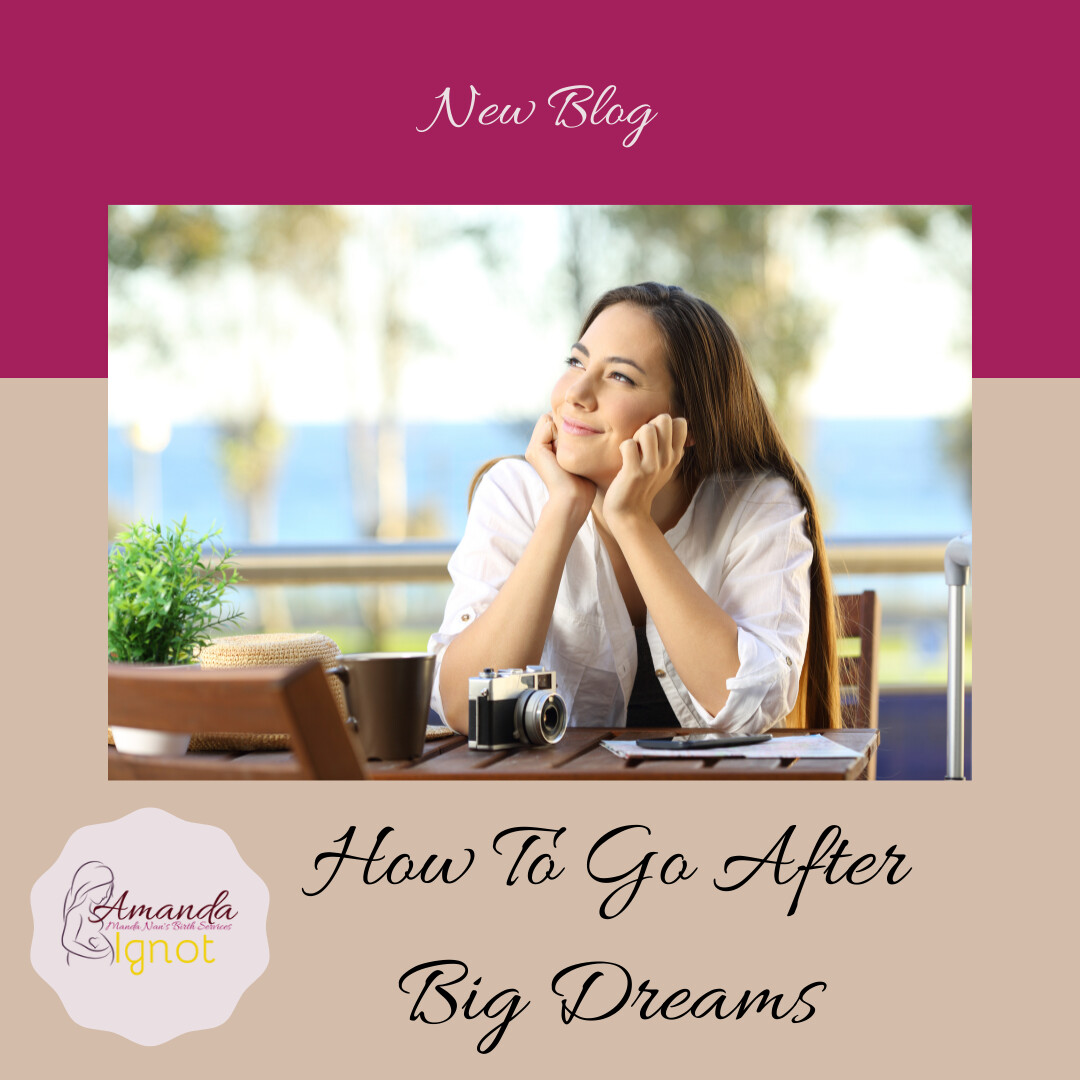 Ever since I can remember I have loved the idea of supporting moms through labor and welcoming their child earthside. Childbirth is such an amazing journey to witness and be a part of. There is strength, perseverance, sheer willpower, and primal beauty in every aspect of it.
In 2019 I met a couple, we talked for hours and hours about pregnancy and childbirth. They were shocked and I heard many 'common' assumptions from them that are generally the thoughts of what society and our medical system have programmed us to think. Things like:
But you can't have a vaginal birth after a c-section.
Labor is painful and I can't handle it.
The doctors say I have to xyz…..
Childbirth is dangerous.
You get the picture.
They said, "Amanda, you need to start a YouTube channel to share what you have been sharing with us." I was in love with the idea and couldn't wait to make it happen. I started to work on it a little but I'll be honest, it wasn't going anywhere, there were too many things that I just didn't know and had no idea how or where to get started in.
That night they planted a seed in me that sprouted into something so much bigger once I found the system that taught me how to build it!
Then in the summer of 2020 I started a program that put all the pieces in place. When I sat down and started going through the program it took who I am, what I love, my passion, and my tiny vision of a YouTube channel, and rolled it all into one BIG achievable dream. Not only did it make my vision bigger and clearer, the program gave me step by step instructions on how to grow the idea into a reality that would serve 1000s upon 1000s of women once it was up and going.
Today I have been blogging for about 8 months, am about to be a published author twice, have been able to serve my people in a community that I created, created a custom website, launched coaching services, and am currently working on a course or two. This is beyond anything I could have imagined before!
You too can go after your dreams when you have the right people speaking into you and the tools that are tried and true for creating the vision you have. It doesn't matter what your dream is either! This program can work for you even if you don't have the vision yet, it was created to help people think outside the box of what society has told us what home-based business looks like and taken the sleazy part out of it completely.
Are you ready to go after your dreams? Right now you can get 50% of the already accessible price and if this speaks to you in any way, I honestly recommend jumping in now. Don't make your dreams wait any longer.
Plus who else offers weekly group coaching for life?!?
Check it out here.
Oh, by the way, if my dream has spoken to you and you want more encouraging, uplifting, and supportive information, I have created a community I think you might like! You will find more great tips, empowering birth stories, and the support of a community that will come alongside you through your journey! Click here to join now.