Mar 12, 2022 09:55 PM Central
Amanda Ignot
Anxiety, baby, Beliefs, birth, Birth Plan, Birth team, Boundaries, Childbirth, Choices, Communication, Doula, Family, Fear, God, HBAC, Homebirth, Intuition, Knowledge Empowers, Learning, Mindset, Natural Birth, Overwhelm, Ownership, Physiological Birth, Planning, Pregnancy, Vaginal Birth After Cesarean, VBAC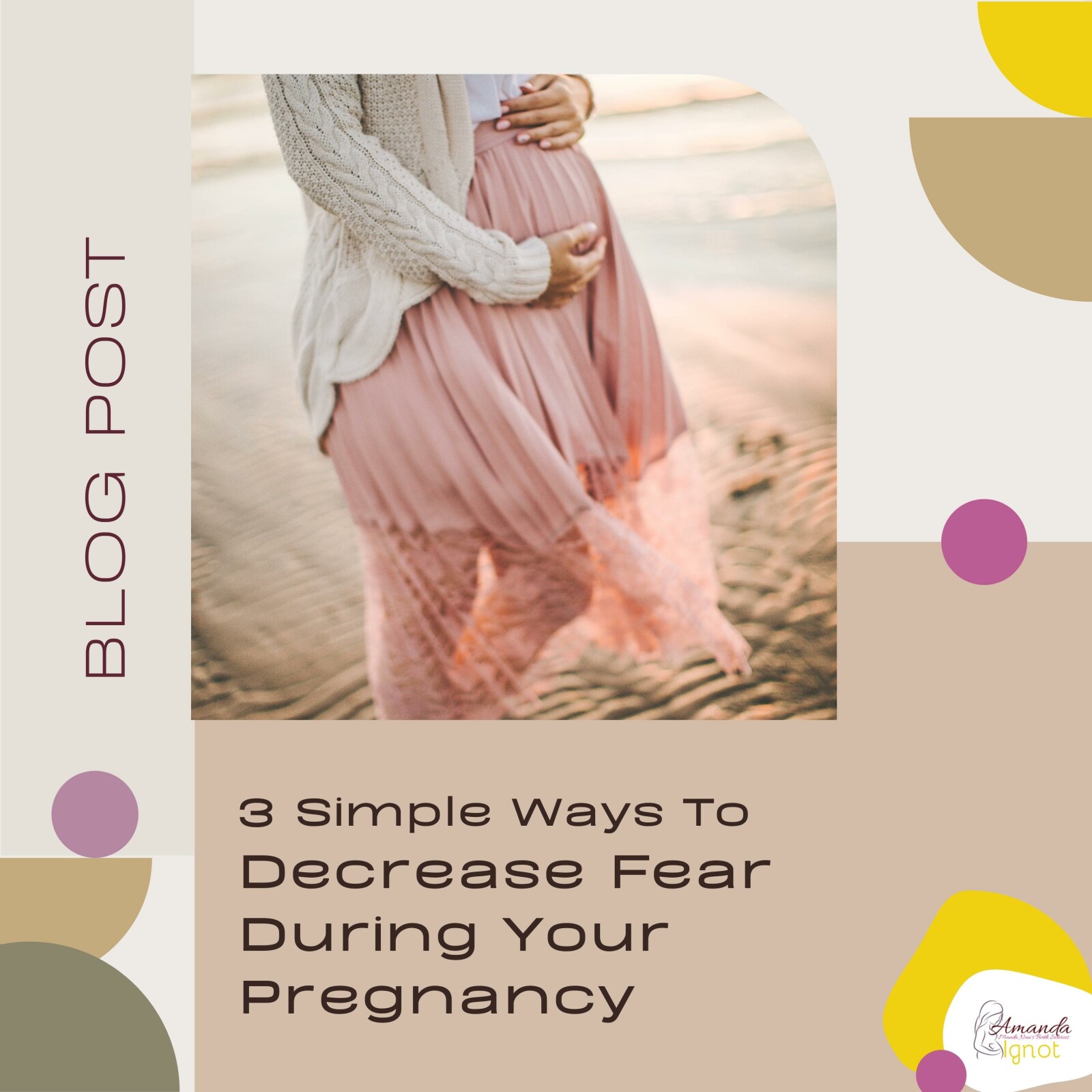 I remember my reaction to my second pregnancy (first child) so well. The excitement was so hard to contain and trying to keep the secret until we were ready to share was SO HARD. But the worst part for me was the fear that I was going to do something that would jeopardize my pregnancy in some way. I was in better shape than ever and working out daily, well at least until I let the fear stop me anyways.
So I quit doing everything but walking and hiking easy trails and I also went off my bread strike which did nothing for my weight gain. I wanted to live in a bubble. My fear was tangible and I let it control so many things that I wish I hadn't. Living in that space made my experience less than ideal and more vulnerable than I already was being pregnant and all. Don't let fear control your experience the way I did, here are three ways that I have found to decrease your fear and create a pregnancy experience you will want to relive over and over again.
Read more...
03/02/2022 10:00 AM Central
Amanda Ignot
Beliefs, birth, Birth Center, Birth Plan, Birth team, Birthing Center, Childbirth, Choices, Communication, Decisions, Doula, Empowering, HBAC, Homebirth, Hospital Birth, Induction, Interventions, Interviews, Knowledge, medical choice, Midwife, Midwives, Mindset, Natural Birth, Ownership, Physiological Birth, Pregnancy, Standard of Care, Support, Trust, Unmedicated birth, Vision
With more women looking to birth differently these days I see this question asked a lot. If you are looking to hire a midwife there are a few things to think about before you get to the interview stage. I think that we all want to choose a midwife like we have been choosing doctors over the past decades but that really isn't an option if you want your needs met. If you choose your midwife by location, fees, and availability alone then you may be disappointed in the service you receive.
The first step to finding the right midwife for you is to know what it is that you want in your birth experience. Having a clear vision of your birth plan will help you find a midwife or traditional birth attendant that aligns with your beliefs, needs, and will support your choices. If you haven't given this much thought I have something for you at the end of this blog. The next step is......
Read more...