02/17/2021 10:00 AM Central
Amanda Ignot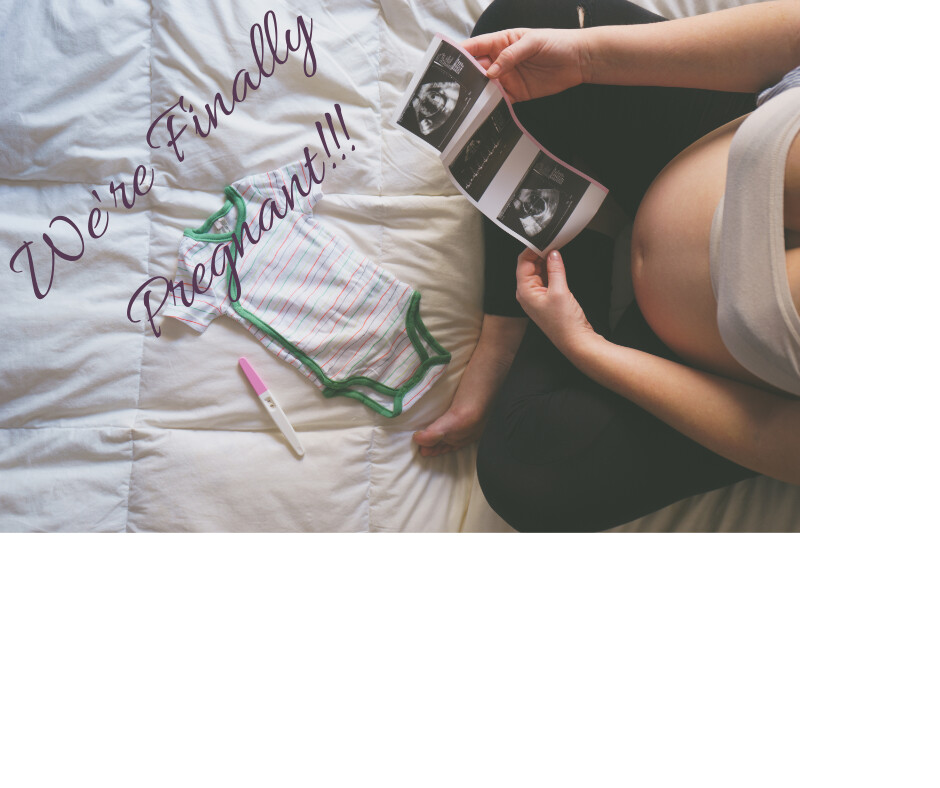 So I FINALLY got a positive pregnancy test and we were on our way to becoming parents. So exciting and so overwhelming at the same time. I had waited so long for this to happen!!
So let's back up for just a second, in my last blog I ended it at the positive test and my husband and I living in the moment together…….Want to know what the next thing out of my mouth was?!?
"This doesn't mean it will stick."
See I had suffered a miscarriage waaaaaaay back in the beginning of 1997 and so I knew the feeling of lose. I think that I wanted to not only prepare him but to also remind myself that just because I got pregnant didn't mean I would be having a baby.
Anyways let's get back to the happy stuff……
We were excited to start going to appointments where we would see and hear the baby's heartbeat and to walk this journey together. Now please remember this was my first pregnancy and it was before I became the Empowered Birthing Mama I am today so bare with me for a bit.
I went to every appointment and am happy to say that Jonathan (my husband) went to every appointment with me. At the first Ultrasound (US) when I had to go back first and endure part of the US alone, I was so nervous and scared we would get bad news. It was so neat to see and hear the baby and I learned at that appointment that the baby will actually react when daddy comes into the room!!!
Did you know that the baby's heartbeat will get stronger when daddy comes in?!?
My pregnancy was uneventful and I did ALL the things that my OBGYN told me to. ALL the tests, ALL the bloodwork, and ALL the things.
But I also stopped working out and started eating bread right after finding out I was pregnant. See I had been working out and losing weight (oh I think I mentioned that in an earlier blog) and I had not been eating bread for like 6+ months at that time. Well you can imagine what happened……...I gained a lot of weight right off the bat.
By the end of my first trimester I had gained around 25 lbs already, which I know was ALL ME, not baby. At around 4.5 months my OB started talking about a c-section based on my weight gain. By 6 months she was telling me I needed to stop gaining weight and by the time I went to weekly appointments she was telling me I needed to lose 1 lb every week (wait lose weight while pregnant?) and walk for 2 hours every day!
At some point through my pregnancy I was no longer excited to go to my appointments because I felt like my OB just pressured me about my weight and pushing me towards a c-section. One thing I did know was that I didn't want a c-section.
Now let me assure you there were no medical issues throughout my pregnancy and baby and I were doing great but she was really pushing for that c-section. Baby was breech at 36 weeks and I turned down a version at 37 weeks because I wasn't comfortable with it. My OB at this point said I either had to do the version or schedule a c-section for 39+ weeks.
My OB actually told me at one of my last appointments that because of my weight gain; "Your baby is going to be over 8 lbs and because you're short you will
NEVER
be able to birth her naturally. I don't need an US to tell me that."
This is not right!!!!
Oh by the way if you are on your journey through infertility, pregnancy and/or childbirth come join my community here on Facebook where I share what I have learned, resources, and support you on your journey. Whether it's your first or your 5th we would love to have you!