06/24/2022 10:10 AM Central
Amanda Ignot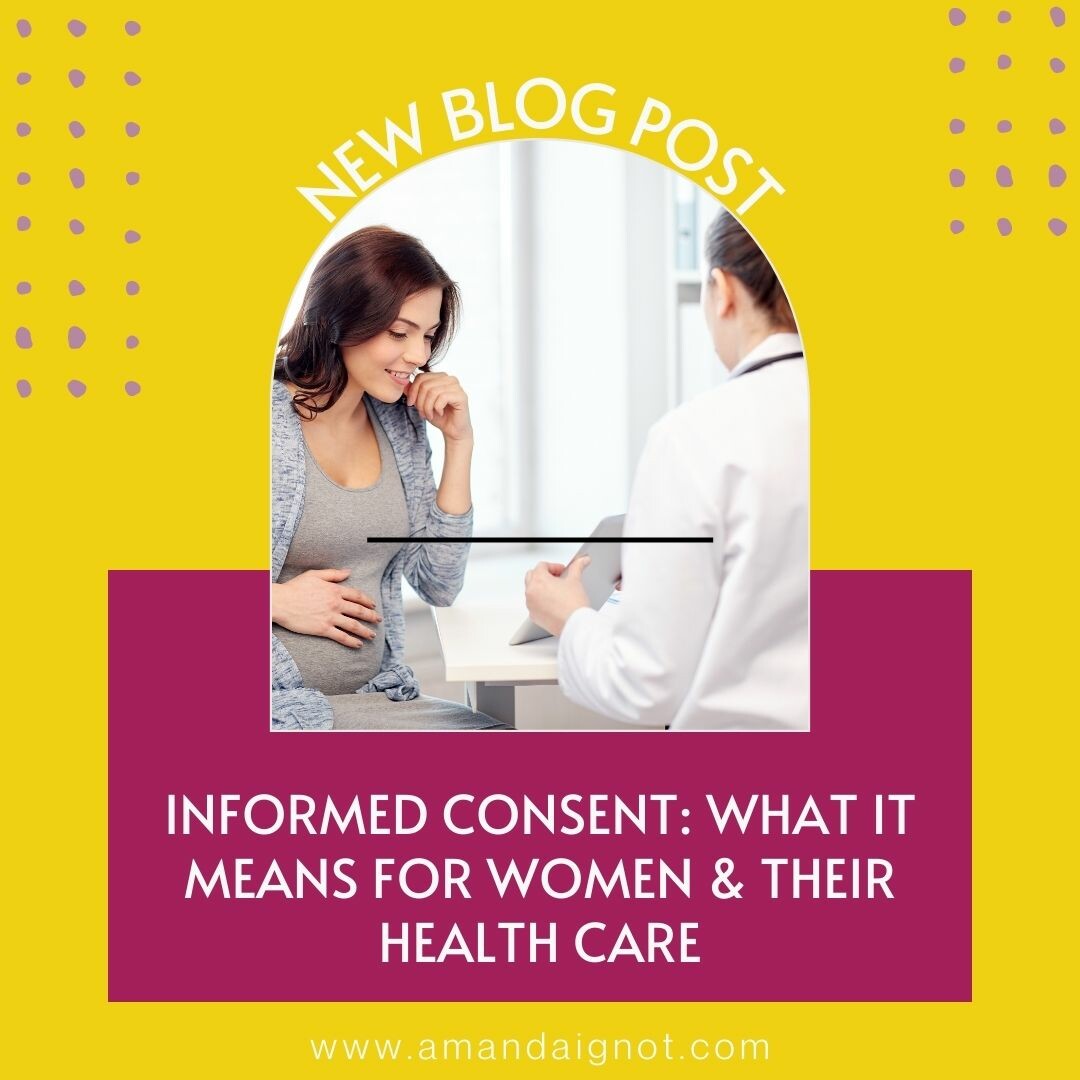 Informed consent is a hot topic lately, and for good reason. The principle at the heart of informed consent is to ensure that people have autonomy over their own bodies and health care. When enforced, it gives us the right to make informed decisions about our health care, including whether or not to undergo a test, procedure, or treatment. In this blog post, we will discuss what informed consent means for women and families, ways you can enforce it in your care, and how it impacts your health care.
Informed consent is the legal process by which a person
Read more...
06/10/2022 10:10 AM Central
Amanda Ignot
birth, Body changes, Breastfeeding, Breastmilk Production, Childbirth, Choices, Emotions, Empowering, health and wellness, Hormone Balance, Informed Consent, Knowledge, Mood, Placenta Consumption, Placenta Encapsulation, Postpartum Support
Did you know your placenta is an extraordinary anomaly in life and is a vital organ unique to you and your baby? It is the only "disposable" organ, growing for each individual pregnancy. Did you know that the placenta is the only organ that can have two different blood types too? Isn't that cool? Anyways why am I even talking to you about your placenta?
Women deserve to know all of their options. Placentas are unique organs that play a vital role in pregnancy, and yet so many women don't even know that they have a say in what happens to their placenta after birth. I believe that every woman has the right to informed consent, and part of that is understanding all of the options available to them.
Read more...